Ms. Nanthaphan Sangchai (Assistant Vice President of MONO29 Channel) along with Mr. Kittiphat Dechmani (Assistant Vice President – Sales & Creative Department) and Mr.Dhirabudh Premmaprayoonwongsa (Manager – MONO29 News Production) honorably received consumer goods from generous alliances who came to donate goods for the project "MONO29 Pan Duay Jai Sang Roi Yim : Fighting Flood". The supporters are the following.
Executives of Muang Thai Life Assurance PCL. led by Ms. Phitraporn Bunyaratphan (Senior Deputy Managing Director), Mr. Ratchada Poomsuwan (Deputy Director), Ms. Saowanee Santhob (Director), and Ms. Paweensorn Maurice (Senior Assistant Director) donated 1,300 canned fish.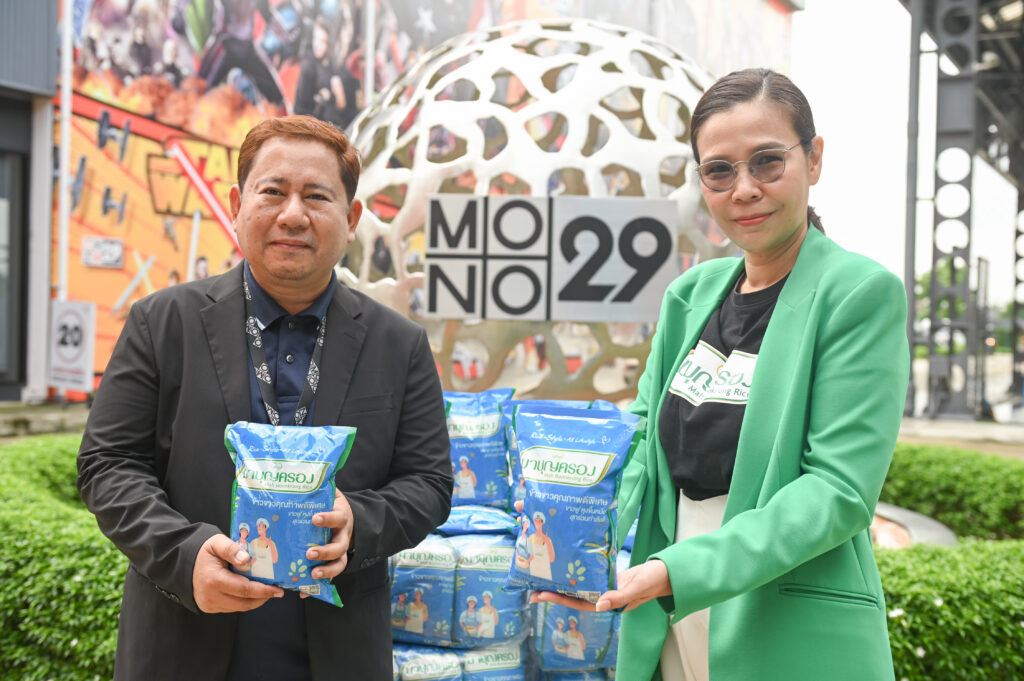 Ms. Mallika Burakhan, Director of Marketing Management of Khao MahBoonkrong Co., Ltd., honorably visited the company to donate 1 Ton of MahBoonkrong rice to help flood victims.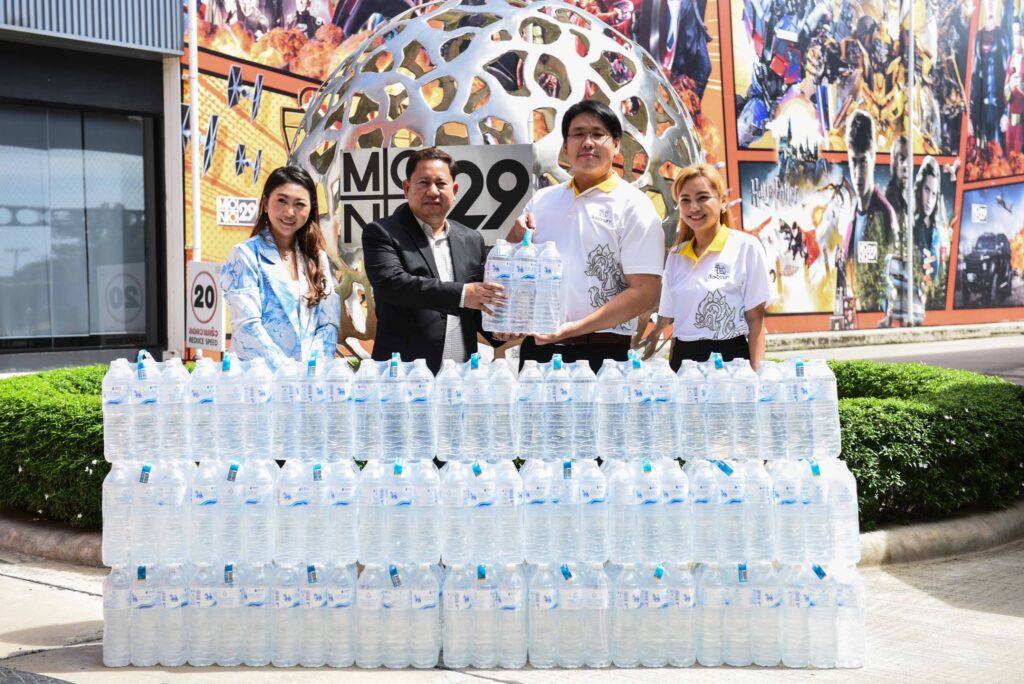 Mr. Anat Wattanakosin, executive of Singha Volunteer Network, Boon Rawd Brewery Co., Ltd., honorably visited MONO to deliver 200 packs of Singha drinking water to help flood victims.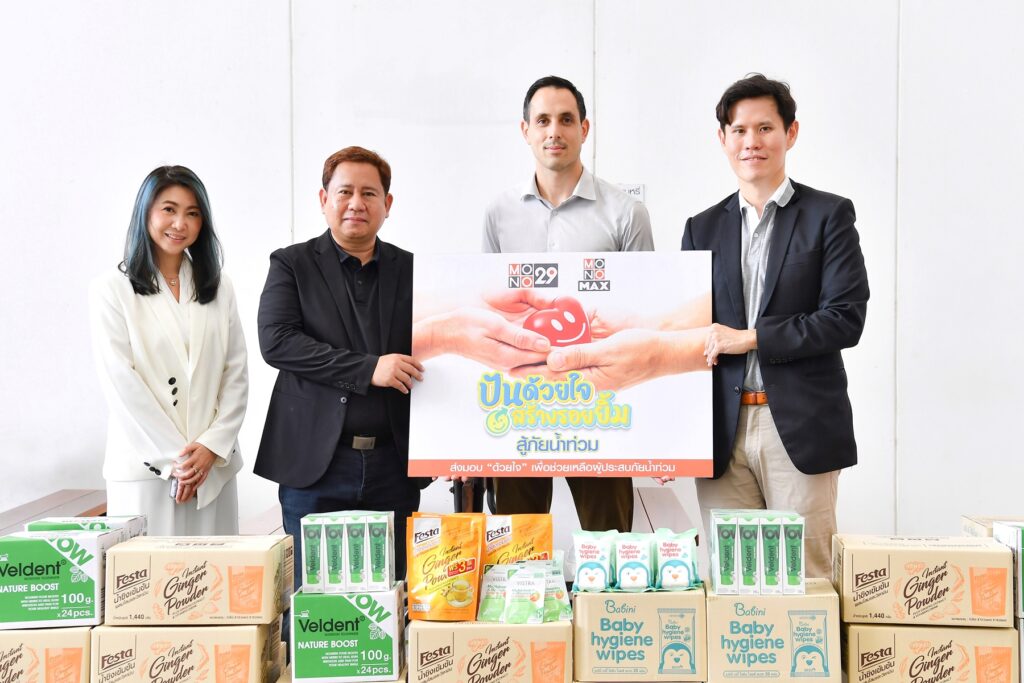 Mr. Thomas Lahock (Chief Operating Officer) and Mr. Jeerawat James Sittisankul (Chief Marketing Officer) from NBD Healthcare Co., Ltd. also donated 2,755 boxes of Vistra dietary supplement. Additionally, supporters from other sectors who didn't come by themselves were Birdy ready to drink coffee, Copp breakfast cereals from European Snack Food Co.,Ltd., Pinto dishwashing liquid and cleaning kit from Standard Manufacturing Co., Ltd., Homey biscuits from Thai President Foods PCL., and Mali sweetened condensed milk and UHT milk products from Thai Dairy Industry Co., Ltd. and Dr.Ray Group Co., Ltd.
MONO29 Channel under Mono Next PCL. would like to express gratitude for the concern from all generous supporters. The channel will deliver these consumer goods to the flooding areas to help the people.