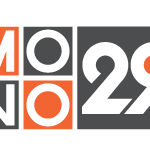 Mono Broadcast Co.,Ltd.
Qualifications :
Male/ Female, age 30-35 years old.
Bachelor's Degree or higher in Communication Arts, Marketing, Communication Arts or other related fields.
Having experience in advertising marketing agency would be a plus.
Having skills in analyze the competitor, media marketing TV. and Control the Budget including advertisement.
Responsibilities :
Arrangement annual media plan.
Planning Tv. advertisement, Planning our products to communicate with audience and analyze after advertisement lunch.
Analyze marketing, advertisement of competitors.
Benefits:
Social security
Medical Allowance.
Health & Life Insurance
Provident Fund
Bonus
Fitness, Yoga,  Massage etc.
Company special benefits ex: Baby born, Marriage, Physical checking etc.